Behind every locally-owned bank is a Board of Directors representing the communities they serve. Alliance Bank is honored to recognize David Diener, Timothy Schreeg, and Ralph Widmer upon their retirement from the Alliance Bancorp Board. Together, they have a combined total of nearly 80 years of service to the Bank. All three Board members played an integral role in the merger of State Bank of Oxford and Peoples State Bank in 2005 to come together as Alliance Bank.
RETIREE SPOTLIGHTS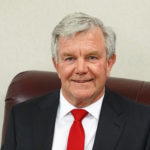 David Diener joined the Board in 1992. David spent his career as entrepreneur and local business owner and serves as a White County Commissioner. He and wife Stacey, reside in Monticello.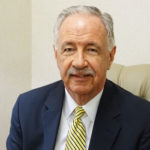 Timothy Schreeg and wife Pama reside in Rensselaer. Timothy provided fiscal and healthcare knowledge to the Board when he joined in 1997. Upon retiring in 2016, he had 35 years of leadership within Jasper County Hospital and Franciscan Health Rensselaer.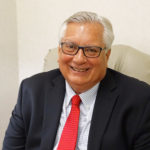 Ralph Widmer has been a part of the Bank since he was first hired in 1975. He rose to President of State Bank of Oxford and served as Executive Vice President of Alliance Bank. When he retired from Banking in 2014, Ralph continued his service on the Board of Directors. Originally from Otterbein, Ralph and wife Teresa now reside in Monticello.
"It has been my pleasure and honor to serve with Dave, Tim and Ralph over the last 16 years," shared Board Chairperson Jim Schoen. "Their wisdom, perspectives and dedication to Alliance Bank have been invaluable to the growth and success of our financial institution. They will be missed, but their contributions will continue through those of us who have served alongside them."
In preparation for their retirement, Alliance Bancorp has invited new board members in over the past few years. The current Board of Directors includes: Jim Schoen, Chairman; Mike O'Connor, Vice Chairman; Mark Cervenka; Jeff Milligan; Shane Pilarski, Alliance Bank President and CEO; and Jeff Webb.